Jeffrey M Johnson Memorial ACE Prep Course & Exam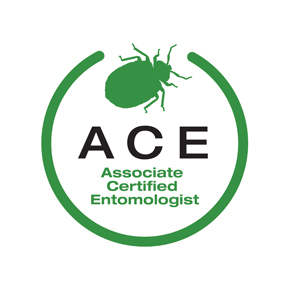 In 2011, VPMA rolled out the Jeffrey M. Johnson Memorial ACE Prep Course and Exam. Then current President, Jeff Johnson - having recently earned his ACE, brought this course to Virginia, to add another component to professional development in the Pest Management Industry in Virginia.
In today's increasingly complex and highly-specialized economy, credentials are important. The Entomological Society of America, long the industry leader in certification through its Board Certified Entomologist (BCE) program, also offers a certification option geared specifically toward the pest management industry. People become ACEs for a variety of reasons, but one thing is clear – the ACE program has become the benchmark for professionalism in the pest management industry.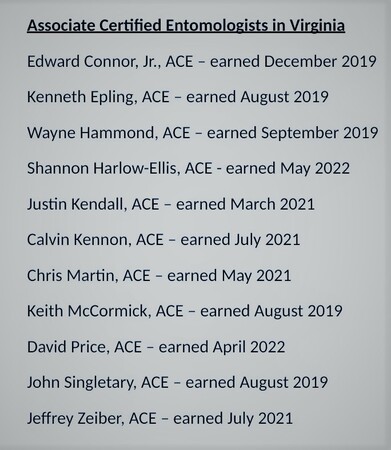 Being ACE certified can give you and your company the edge it needs to compete successfully with other pest control providers. Many public and private institutions require independent certification for their pest control contractors, and increasingly the general public is seeking expert providers for every service.

This course is not stand along training to test for the ACE. You can use this course to kick-start your studies, or as a final review just prior to taking the exam the next day.
Topics covered include:
Integrated Pest Management Tools and Practice
Pesticide Safety, Laws & Labels
Insect Biology and Morphology
General Pest Knowledge on Rodents, Pest Flies, Cockroaches, Ants, Wood Destroying Insects, Occasional Invaders, Biting and Stinging Pests, and Stored Product Pests
Each Jeffrey M. Johnson Memorial ACE Prep Course is approved for recertification credits with VDACS and surrounding states in categories 7-A, 7-B, 8 and 60.
Upcoming events are listed below, if they are scheduled.
---